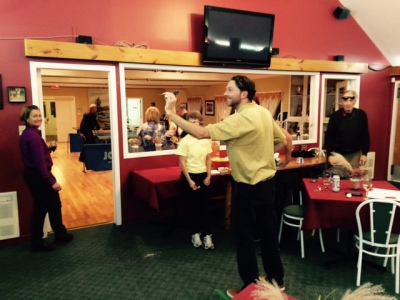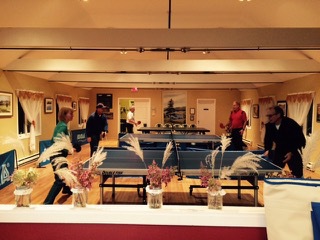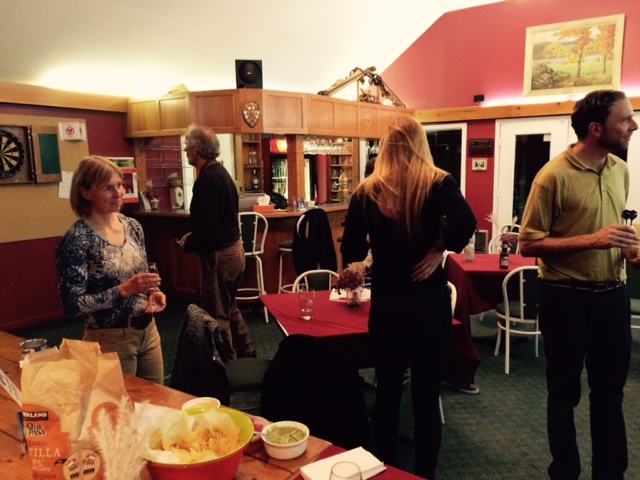 Table Tennis players are assured equal time to play -  each table is monitored with a digital timer.  In between sessions, relax in the adjacent bar with a refreshment, watch instructional videos, listen to some tunes on our 900 watt studio grade sound system or play a game of darts with friends on one of our two dartboards. 
Situated in beautiful Chelsea, QC at  Larrimac Golf Club 1148, Route 105,  the Table Tennis Club is open Nov. through first week of April. We have 3 tables in play on hardwood floors for 2 sessions each week - Wed. from 6:00 pm - 9:30 pm and Sun. from 2:00 - 5:30 pm. We welcome Table Tennis players of all skill levels -Drop in fee $6.00.
The bar area  is a great place to drop in for a visit to share a drink and catch up with with friends. Enjoy our warm and friendly environment for a thirst quenching  drink after leaving it all out there on the tables! Light snacks always seem to be on hand with our friendly gang  bringing in contributions - BYO Munchies!